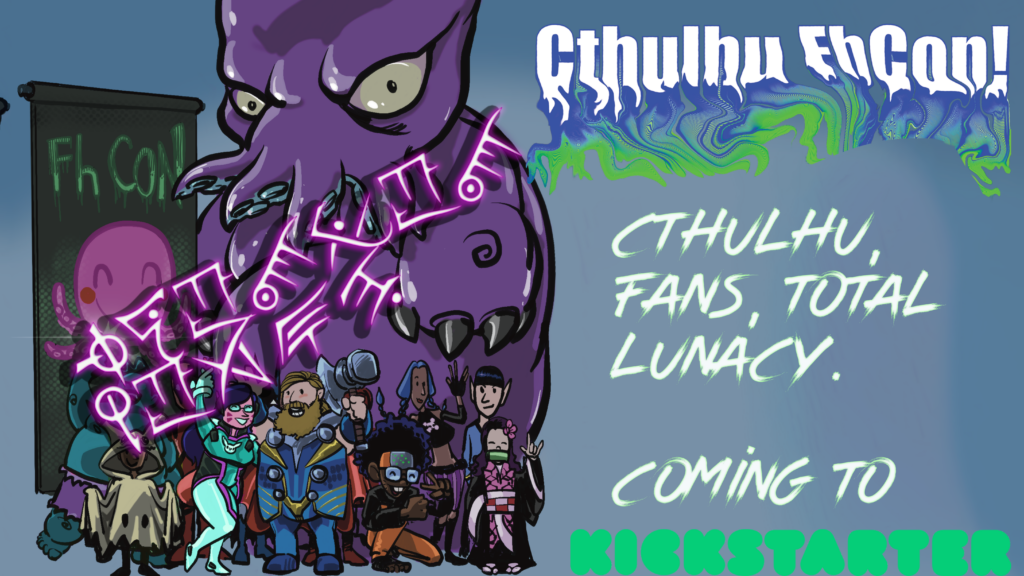 Frog and I are super pleased to announce that the Cthulhu FhCon Anthology –featuring eighteen stories guaranteed to both horrify and delight from eighteen of science fiction, fantasy, and horror's favorite authors– is headed to Kickstarter soon.
Why Cthulhu stories you ask? What better way to celebrate all the wonderful, strange, and horrible things that can make a fan con– Days without sleep, programming that randomly seems to change rooms, maze-like hotels, wild hallway conversations, copious room parties, and intricate cosplays. This anthology celebrates fan conventions, with all their glorious strange, horrifying, frenetic, obsessive madness that coalesces for the 3-4 days and then dissipates, known only to those that attended.
Our fabulous award-winning, best-selling, and fan-favorite authors include Jennifer Brozek, Kat Richardson, M.J. Stoumbos, David Boop, Frances Pauli, Frank Martin, Jason R. Frei, John Lance, Hank Schwaeble, Irene Radford, Russell Nohelty, G.R. Theron, Olivia Baxter Hudson, Rhiannon Louve, Elizabeth Guizzetti, Paul A. DeStefano, A.R.R. Ash, and Peter J. Wacks.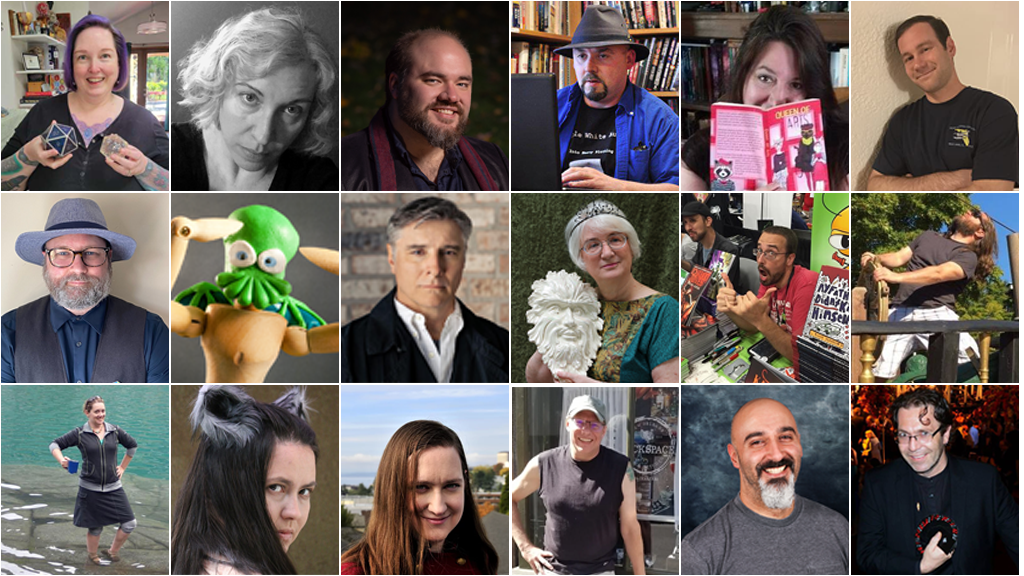 Follow the campaign on Kickstarter here: https://www.kickstarter.com/projects/estherjones/cthulhu-fhcon
And if you sign up for news and updates, you can download a sample story Room Party Fit for an Elder God, by Elizabeth Guizzetti here: https://dl.bookfunnel.com/6cps6ptecf
anthologies, conventions, Cthulhu, fandom, fantasy, horror, humor, short stories