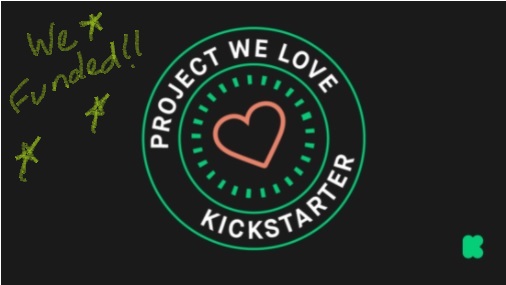 Thank you to everyone who attended the launch party, or has already backed!
I am so, so excited to announce Graceless is now a "Kickstarter Project We Love."
Not only has the campaign funded, we've already reached $2,000 before the end of day 1!
I am so blown away by the love and support we've received from everyone.
Please don't forget if you back in the first 48 hours, you'll receive an invitation to a Story Craft and Author Q & A session with Frog and Esther Jones January 29, 2022, at 2 PM PST.
Do you love urban fantasies set in a gritty, magical world almost like yours?
Do you dig fantastical monsters invading from other dimensions?
Do you love kick-ass characters who have to learn how to stand up to their own demons?

Meet Andrea, one of the main characters
in Graceless:

For a thousand years, I was a demon's slave.
Two people saved me. Only one lived.
Robert sacrificed irreplaceable alliances to bring me to this world.
But the illegal magic that freed me triggered a huge outcry.
Now the demon has followed me here—and he's fueling a massive war between mundane and magic that threatens to engulf the whole globe.
Does my life really balance all the death that's followed?
Can I find the strength to grow into a strong protector instead of prey? Will I be able to fight the demon and win? How can Robert and I save a world driven to hate everything we are?

Kickstarter Link

Thanks again and I hope you'll enjoy reading Graceless!!